Welcome To
American Political Biography Press
39 Boggs Hill Road, Newtown, CT 06470
Phone (203) 270-9777

E-Mail APBPress@EarthLink.Net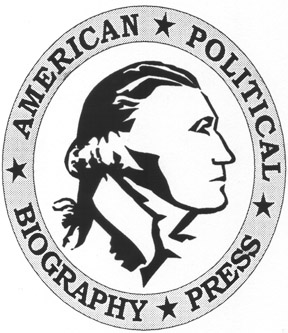 APB Press issues a monthly catalog offering the titles listed below as well as out-of-print titles in this area of interest.
If you would like to receive our monthly catalog, please send your postal address to us in Newtown, CT and you will be added to our mailing list.
There is no cost or obligation to be included on our mailing list.